Are you intended to start a fly-fishing business and need to learn how to become a fly fishing guide? Becoming a fly guide can be one of the best summer jobs and a great career path to consider eventually.
Once you become a fishing guide, you would be able to make huge either by joining a business or branding yourself as an independent fly-fishing instructor.
There is undoubtedly a massive profit in becoming a fishing guide. So, you must think about becoming a fishing guide, especially if you are passionate and the best fisherman.
Beginner's guide for fly-fishing summer job offer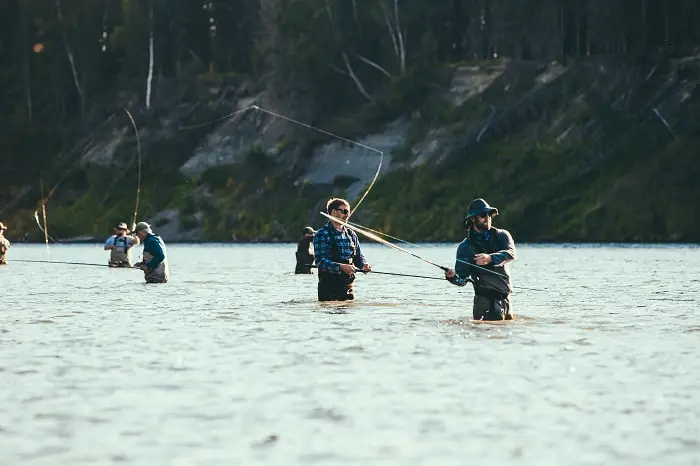 However, do you want to know what it will take to become a fishing guide and what you will earn by choosing a fly fishing full-time job?
Well, you are in the right place. Because in this guide, we will let you learn how you can become a professional guide and the ways to be successful in this industry. So, here we go:
What makes a good fly-fishing guide?
Whether you loathe it, or love it, becoming a fly-fishing leader is amazing. However, to make things more understandable, here we have enlisted some of the most important things that can make a good fly-fishing leader:
The best fishing instructor has a tireless work ethic and is always busy helping people learn to fly-fish.
A good guide will always make it easier and more understandable for its clients to catch fish by factoring in all the variables.
Fishing is just fun, and a good fishing guide always knows how to have more fun with his clients.
Overall, the life of a great fly coach is certainly not easier. But they can add more pleasure in others' fishing experience with ease in the best possible way.
How do you get started with fly fishing?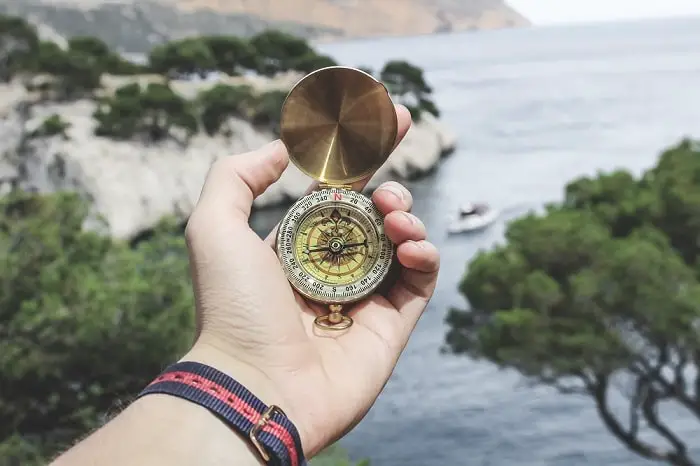 Fly-fishing is undoubtedly an incredible sport, and people love fly-fishing. However, when it comes to getting started with fly-fishing, here is how to start it more effectively:
If you are entirely new to the practice of fly-fishing, it is highly recommended to identify some local waters where you can have some fun while practicing fly-fishing.
Then, you need to understand the casting techniques in fly-fishing. Even though you are experienced in other kinds of fishing, it is still essential for you to set aside some time to learn fly-fishing casting techniques. Because these are different.
Flies in fly-fishing are designed to mimic the natural prey of different fish types. However, it is essential to get flies that can float or sink on the water for a better fly-fishing experience.
Check out some of the most basic fly-fishing gear that you must have. Fly fishing gears can go from fly rods and waterproof dresses to fly reels and much more. Check out the fly-fishing essentials list to make the most out of it.
Understanding fly-fishing regulations is essential because these can be different for different water bodies. Therefore, it is always good to look at these regulations in advance to avoid any unwanted situations.
If you want to become a fly-fishing leader, you also need to get a fly-fishing license.
Fishing guide salary: How much do fly Fishermen guides make?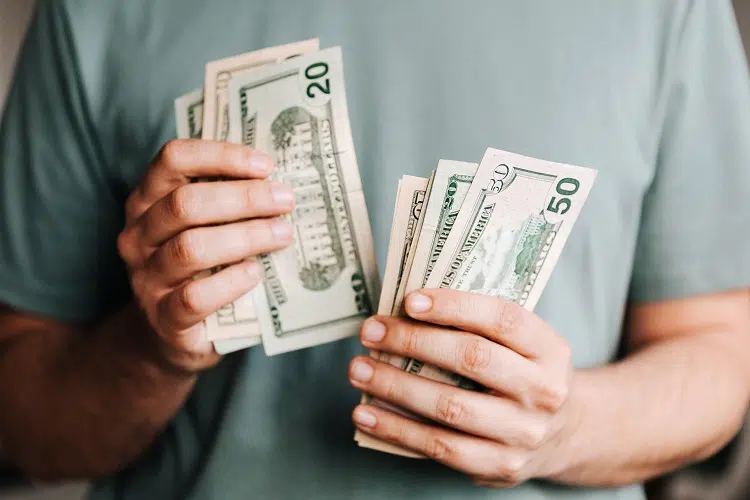 Fly-fishing jobs can make you the most out of these. Generally, fishing instructors help their clients navigate days on the water they know well and help them to reach the best spots for a fantastic fishing experience.
As per a recent report, the average salary of fly-fishing guides is $37,128 per year in the United States.
However, according to the report of Simply Hired claims statistical figures, the average annual salary of professionally trained and expert fishing guides is about $55,000. However, in the case of a high-demand season, the average salary can also rise exceptionally.
Even though the fly-Angling guide job is not an easy task, your hard work can undoubtedly be highly rewarding over time. 
Flyfishing guide jobs:
If you enjoy being outdoors, then consider becoming a fishing guide. Because this can be a fantastic option for you to consider. Do you want to know more about fly fishing outfitters?
Let's have a look at the demands or responsibilities of becoming a fishing guide here to get a better idea about the things in this regard:
The Demand for Fly-Fishing Guide Service:
Fly-fishing summer jobs are highly in demand and can be a fantastic career path for enthusiastic fly-fishing professionals. Over time, more and more people love to enjoy fishing in different types of water. Also, they want to learn fly-fishing due to its advantageous nature.
In summers, fly-fishing is usually at its peak. And novices in this activity certainly need some pro help. Due to the growing interest of people in fly-fishing, demand for fishing guides is also increasing.
Responsibilities of fly-fishing guides:
As a flyfishing instructor, you must know the best fly-fishing spots locally. Most commonly, fishing guides provide help to novices in fly-fishing.
A fly coach is also expected to teach his clients fly-fishing basics. Overall, fly-fishing jobs will include trips to certain fishing spots, the safety of participants in the activity, and help the clients learn the basics of fly-fishing.
What does It take to Become a Good Fly-Fishing Guide?
For becoming a fly-fishing instructor successfully, you must be able to follow the fly-fishing job requirements. Some of the most common things that are necessary to become a fly-fishing coach include:
Fly-fishing license from an authorized fly-guide school
Proper fly-fishing guard training.
Maturity and reliability
The capability of communicating with different types of people efficiently.
Good knowledge of local fly-fishing spots
Ability to grunt work in long hours.
Experienced angler
Ability to handle emergencies
To become an excellent fly-fishing leader, you also need to comply with the requirements of local fishing training and licenses.
Saltwater fly-fishing guides schools
Do you want to fish and improve your skills in saltwater fly-fishing? Joining a saltwater fly-fishing coaching school can be one of the best options for you to consider in this regard.
Here we have enlisted some of the best saltwater fly-fishing guide school options that you must consider. So, here we go:
Northeast Saltwater fly-fishing guide school
Lowcountry Saltwater fishing school
Everglade saltwater fishing guide school
rocky mountain west fly fishing guides
shotgun approach fly fishing guides
You can join any fly-fishing guide school options to learn saltwater fly-fishing from scratch. Learning in fishing guide schools is essential to get a guide license and kickstart your career more effectively.
How to become a fly-fishing guide in Montana?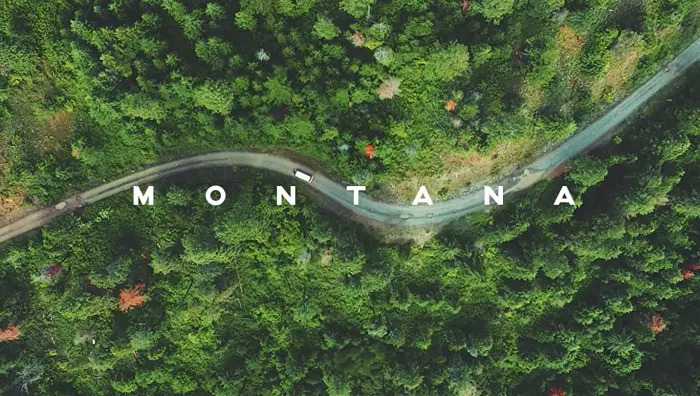 Becoming a fishing guide requires the general fly-fishing skills in Montana as well.
However, the rules for fly-fishing guides here don't allow you to get out simply and start providing your services on your own. in Montana, every fly-fishing coach has to operate under a licensed fly-fishing outfitter.
If you have experience in fly-fishing, boat handling, and other essential tasks that are a part of fly-fishing leader jobs, you can show a fly-fishing outfitter a presentable knowledge and gear in a more effective manner.
After that, the outfitter will endorse you by signing a license. However, this is going to be possible only when you have all the skills and abilities to become an excellent fly-fishing guide in Montana.
How to become a fishing guide in Colorado?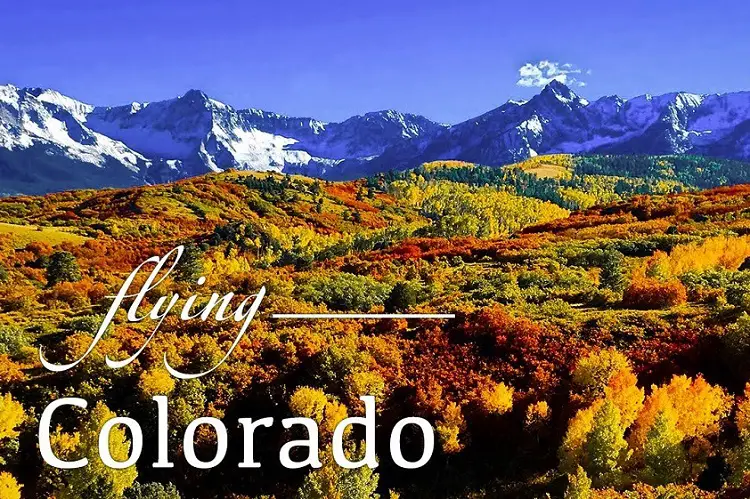 Commonly, you need to be an expert fisherman only to become a fishing instructor in Colorado. Even though to become a fly-fishing instructor in Colorado, you don't require any kind of certification when it is to providing guiding services to hunting and fishing trips.
However, unlicensed guides have to be contracted or employed by licensed fly fishing outfitters.
How do I become an Orvis endorsed guide?
If you are a professionally trained and experienced fly-fishing coach, then you must think of becoming an Orvis endorsed coach.
Orvis endorsed guides are usually considered more trusted and thought to be quality guides by clients. However, to become an Orvis-approved guide, you have to send a request.
The team there will carefully analyze and evaluate your request. If you are up to their mark, you will become an Orvis endorsed guide whose employer will be Orvis endorsed operation.
Your skills here will be checked and approved either by the Orvis Company's representative or the operation manager. 
Conclusion
Many people ponder the idea of a fly-fishing instructor job, but only a few become successful in it. The most common reason behind this is the lack of knowledge to become an expert fishing guide.
However, we have brought a complete guide for becoming a fly guide. This guide contains answers to the most common questions people want to know when thinking of a fly-fishing leader job. However, if you are intended to be a fly-fishing Leader, you can consider this information to make an intelligent move. This will undoubtedly help you start and grow your career as a fly-fishing guide in the best possible way.
You might also like: