What is the best weather for trout fishing? Trout fishing is one of the most popular outdoor activities in America. It's enjoyable, healthy, and provides a great way to connect with nature.
But not all trout fishing days are created equal.
The weather has a massive effect on your odds of landing fish, as do other factors like water temperature and what time of day you're out there.
This guide will help you understand how the weather affects trout fishing.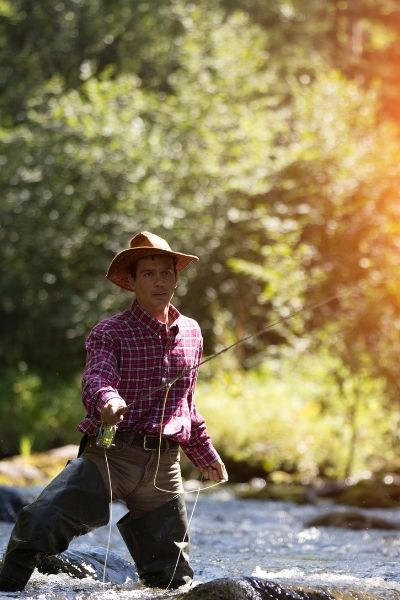 So that when it comes time for you to head out into the world to catch some fish, you'll be able to make a well-informed decision about when is best for your trip based on current conditions.
How does Weather Affect Trout Fishing?
Weather conditions have a profound influence on trout fishing. Trout are not only more active in cloudy or low-light conditions, but they also find it easier to feed when these light levels persist.
This is because the fish can be protected from aerial predators and feels confident enough to leave their hiding spots for a few bites of food with less risk than usual – especially if that trout stream has clear water.
A perfect rule of thumb is to concentrate your fishing efforts in the morning under cloudy skies with calm winds. By midday, bright sunny weather can make trout shy, and they'll hide out in deeper holes.
So if you want to catch extra fish by mid-day, be sure to target those areas that hold deep pools – like large boulders or logs.
However, note that trout are likely to be more active and present in shallower areas in the afternoon.
This is because when the sun rises in the sky, it casts a more extended reflection on the surface of the water, which makes trout think there's deeper water under them, so they're often found near this shaded area.
For example, right below a rock overhang.
The best period of the day to fish for trout is early in the morning or shortly after sunset – which is both low light conditions – so they'll be more active and feeding actively than usual.
This also gives you some time to get out there before the intense sun burns off all the mist in the air that will make fishing through the day harder.
The next most important factor to consider when picking your gear up and going out for a few hours on the trout stream is air temperature.
Best Trout Fishing Conditions
What weather do trout like? Trout fishing can be hugely rewarding, but choosing the best conditions for trout fishing is critical to having successful trips. Temperature plays a crucial role in trout fishing – they like cold water, and the optimum temperature range for trout fishing is 52 to 64 degrees Fahrenheit. 
It is important to note that this range could differ depending on what species of trout you are targeting. For example, brown trout prefer temperatures at or below 58 degrees Fahrenheit while rainbow and brook trout thrive best in slightly cooler waters between 48 and 64 degrees Fahrenheit.
Temperature isn't the only factor when selecting an ideal environment for success with your fly rod – the clarity of your chosen waterway also plays a significant role in whether or not you will catch anything worthwhile. 
In general, it's best practice to fish clear water because visibility from being able to spot movement helps you adjust accordingly with lure colors and placement before casting out your line. 
Even still, turbid environments can produce more sizeable catches as predatory species tend to hold out deeper in search of food during high-water events due to heavy aquatic life activity around them, heating their surrounding environment.
However, these conditions should be approached cautiously as visibility tends to be minimal, making subtle signs more challenging to lead one inadvertently overwork areas instead of relying on complex data presented– check forecasts! 
For any angler that wants peace of mind before heading out, there are some handy resources available such as Fishidy – a mobile app offering access to vital information such as optimal temperature ranges in postcode-specific locations so that all details needed before hitting streams meet expectations when getting ready for casts – even better if we add weather reports based on historical data (available online). 
Each situation differs depending on what type of fish one may target & local conditions, but remember: two components are always critical regardless of terrain – common sense & knowledge regarding tackle selection go hand-in-hand no matter the size body and open waters after traveling time get there!
What Color Lure Is Best for Trout?
In order to get the best Color Lure for Trout, you should use black suits in dark conditions and white when fishing on stirred or dirty water.
Red is an excellent choice during bright weather, with flashy yellow or orange lures working well too!
There isn't necessarily one "best" color lure for trout, but rather a few colors that work great depending on the conditions.
Top 10 Best Trout Lures
Trout fishing can be a lot of fun, but it's also incredibly frustrating if you don't have the right gear. 
Every angler seems to have their favorite lure, and if you're not using the same bait as them, you're guaranteed to come home empty-handed.
Check out our recommended list of the Top 10 Best lake Trout Lures and finally put an end to your fishing woes. From topwater lures to crankbaits, we've got you covered.
What temperature are trout most active?
Trout are most active when the surface water temperature is between 34 and 67 degrees Fahrenheit. These fish show a dramatic increase in feeding activity as soon as one degree of heat over 40 or 45 passes by, so it's essential to monitor every hour for higher temperatures!
It's important to realize that even the air temperature is affected by the water's surface temperature. For every one degree of increase in temperature, there will be a two-degree rise in the air.
This means if you have water with a temperature of 74 degrees, but your air temp fluctuates between 28 and 30 degrees, then trout fishing will be relatively slow.
But, if your temperatures are ideal at say 60, then you'll see a significant increase in how active those trout are.
This is why I recommend fishing in the early morning when it's cooler – so the fish will be more likely to feed aggressively than later in the day as that sun heats up their water faster and makes them less likely to be hungry.
The following thing you should consider is where the sun will hit your water and how that will influence trout behavior.
Sunlight & Its Effect on Trout Fishing
Because of the angle, it hits the water, and sunlight warms up a trout stream more quickly than in other areas due to direct exposure.
This is why I recommend fishing in the shaded areas, especially at midday. For example, if there's a rock shelter nearby where you can get inside and fish for a while, then use that shady area to your advantage!
If you don't have any sun to contend with and you know from previous trips that trout are active in certain zones of your trout stream, then this is an excellent place to start.
Just make sure you keep in mind that trout may head into deeper waters as the day warms up, so target the most active areas first and adjust your strategy if necessary.
You'll also need to be careful about where the sun will be positioned at certain times of the year because these times will influence your stream's temperature much more than others.
Say, for example, you're fishing in late May when the water is just starting to warm up, and there isn't much sun exposure yet.
The chances are that trout will be actively feeding throughout the day as long as the water temperatures are 40-60 degrees. This means if you're hoping for some big trout, you'll want to be out there during these times because they will rise to the surface and eat quite actively.
On the other hand, if trout are only feeding in the late afternoon or early morning hours, then this means the water temperatures have reached above 60 degrees, and you are more likely to catch them just as dusk falls.
Cold weather trout fishing: How cold is too cold for trout fishing?
Fishing for rainbow trout is most successful at temperatures below 77 degrees. As the temperature increases, feeding behavior and survival rates decrease significantly, making fishing more difficult. (Bite) also, intensify.
If the water temperature is below 70, then fish will seek out deeper waters that are cooler. The same concept remains true for cold-weather trout fishing – except it goes in reverse!
As the sun sets, colder temperatures tend to drop faster, so make sure you're prepared by dressing in layers and carrying some snacks with your tackle box.
By being prepared and spending a little extra time getting the gear you need, you'll help increase your odds of catching trout in cold weather conditions!
It's essential to monitor water temperatures during cold spells or periods of high wind that may inhibit their ability to keep warm. As long as the surface temperature is between 50-60 degrees, then fishing should be fine.
Trouts are quite capable of keeping their body temperatures up when they need to, and if it gets too cold, then the trout could become sluggish and lethargic. But, this isn't likely to be a problem with low water temperatures!
Top 10 Summer Trout Fishing Tips
Trout are often found in small streams, so be sure to bring a rod and reel that will fit.
Use the correct rod tip and tackle for your environment – if you're fishing from shore, use lighter gear with a smaller line and drop shot rig.
Keep the trout moving by making short casts and retrieving quickly.
Choose flies that match the natural insect population of the area you're fishing in – keep in mind that colors like green or brown work best against the dark water.
If there's no current, cast upstream and let your fly drift down into the pool below.
Use a strike indicator above any sunken rocks to avoid getting snagged on them when casting downstream.
Trout are more buoyant in the mornings and evenings.
Use a bobber to see if there's any trout below you.
If you don't have a fishing license, go with someone who does!
Make sure your drop shot rig line is not too tight or too loose when casting.
Trout water temperature chart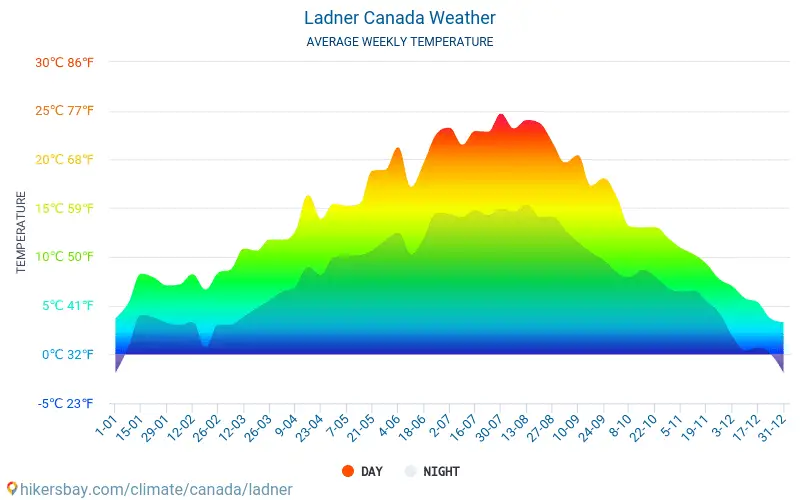 As you can see, trout fishing during certain seasons is better than others for various reasons. This chart demonstrates why it's so important to monitor water temperatures and consider where the sun will hit your stream when planning your trips.
Remember that more sunlight means warmer water as well as shadows that tend to be shadier! If you're interested in improving your opportunity of catching more trout, then make sure to take this chart with you on your next fishing trip!
Do trout bite in the morning? Trout fishing in the morning tips
Trout fishing is perfect in the early morning and late afternoon, but trout will feed all day.
By fishing only during midday hours, you miss out on after-work fish activity or nighttime feeding periods. This is because, during early morning hours, trout are more active in cooler water. Trout usually slow down quite a bit by midday and when the sun is at its hottest.
In addition to this, as the sun sets, so do the temperatures. If you're fishing at night or in the early morning, you will likely have better luck than fishing through the middle of the day.
Top 10 Winter Trout Fishing Tips
1) Winter trout fishing can be very slow in rivers and streams, so make sure you have snacks with your tackle box!
2) Drift small flies when the water is above 50 degrees to attract cold-water-feeding trout.
3) Always use a strike indicator if you're fishing over deeper water and moving your bait around
4) Set your hook as soon as you feel a light tap or bump on the line. A fish can take off fast!
5) Use flies that imitate natural food sources like earthworms, small baitfish, nymphs, and leeches
6) Take advantage of clear water – use darker flies and change water levels
7) Always have the right gear for each particular situation you find yourself in. Trout fishing can be done with ease using both fly and spin tackle
8) Be careful to keep your line tight when you cast, don't allow it to hang slack in the water, or else you will spook the fish
9) move slowly and carefully when wading in cold weather. Don't make any fast motions, or else you will scare off any nearby fish
10) When fishing for brook trout, use smaller flies, dark colors, and streamers during the winter months.
Best time of day to fish for stocked trout
Best time of day for trout fishing: The best time to catch trout is early morning from aurora until 2 hours after sun-up, and the second time of day is late afternoon when the fish are most active.
The first hour before sunset should be considered an excellent opportunity for catching a beautiful dinner or trophy catches!
Best weather for trout fishing in the UK
For the best trout fishing in the United Kingdom, you'll want to look for small lakes between early April and June or later on from September through October.
The ideal water temperature will be around 42-55 degrees Fahrenheit. For fishing with dry flies, you'll want to go in the evening or early morning when bugs are hatching.
In general, you're better off avoiding windy days and heading out when there is no rain forecasted for the day.
Rain will create big surface swells that can make it hard for trout to spot your insect imitation.
Best time to fish for trout in a lake
Trout is a popular fish to catch in lakes, and there's no better time than springtime. If you want the best opportunity of catching them, look for signs that they're feeding actively.
Try using jig head lures, mepps aglia 5 spinner, marabou jigs, flies, or bait to attract these hungry trout!
Trout fishing is one of America's favorite ways to spend an afternoon lake-side with friends and family members alike; however, it can be frustrating when the clouds roll over before you get your line wet!
Fishing during any season is great, but if we had our choice, we'd go on rainy days because this happens when trout feed more aggressively as their prey flee from predators below where water meets land.
This means that while other trout anglers might have been deterred by rain, you're still in for a fun day out on the water.
Best time to fish for trout in a river
If you're fishing for trout in a river, then you'll want to fish right before dark or during the early morning hours. This is because trout are most active at this time, and it's when they feed aggressively, taking advantage of their prey being less active at night.
Try using flies that imitate natural food sources like earthworms, small baitfish, and leeches. This is the best strategy to draw in those hungry trout!
Best flies for cold-weather trout fishing
When the weather is too cold, use darker flies and streamers to attract the attention of trout. This is great for fishing in clear lakes and streams that allow you to see the wild trout swimming below more clearly!
Don't forget your gloves! Trout fishing is a challenging sport, but it's worth all the hard work when you get the chance to cast your line and hook a giant fish!
What's the best bait for trout fishing?
In West Virginia, brook or rainbow trout are stocked by the WVDNR every year. These trout live in between one and two years before they are harvested via our fishing regulations.
Fishing with artificial baits is permitted, but trout anglers must also use a single fly and hook. Flies must be no longer than 8 inches in length, with three treble hooks or six single hooks being the maximum. Other standard baits for freshwater trout include worms, crickets, mealworms, and salmon eggs.
Recommended Trout fishing baits:
Rainbow trout water temperature tolerance
Rainbow trout thrive in water temperatures between 40 and 60 degrees Fahrenheit. In Bristol Bay, Alaska, rainbow trout are stocked in early spring at a temperature of 20 degrees Fahrenheit.
Trout can withstand the lethal effects of cold winter nights if they are found in deep pools freezing over during sub-zero weather.
Using your knowledge on when and where to fish trout in West Virginia can help you spend more time out of doors with the ones you love. So get out there and have a blast!
Fishing trout in early spring (trout fishing tips)
In the state of Alaska, rainbow and brook trout are commonly stocked by March. Bristol Bay's rivers and streams reach water temperatures between 40-50 degrees Fahrenheit, while ice fishing is becoming more popular on Lake Clark thanks to a 23-foot drop in temperature every night.
In the state of Alaska, fishing is an opportunity for anyone to get outdoors and marvel at a world free from traffic jams and cell phone signals.
Questions & Answers about the best weather for fly fishing & best time for lake trout fishing (FAQ)
Final Thoughts:
Have you ever questioned what kind of weather is best for trout fishing? Well, the best time to fish for trout in a river is from March 1st to April 30th. During that time, the water temperature should be between 50 and 55 degrees Fahrenheit. 
If you're looking for where to go fishing in cold weather without risking your tackle or fly line freezing up on the ice, head out before sunrise when it's still below 32°F (0°C). The colder, the better! Trout will bite at any hour of the day during this period so long as they are close enough to shore, which means if you're not sure what's going on with them, just cast anyway and see what happens. 
You can also try using flies like an attractor dry fly – ones that hover in the water column, like a Parachute Adams or a Chornobyl Ant – so you can get your line close to the fish to attract their attention and bring them up from deeper waters. The longer you're on the water and the deeper the temperature drops, the more giant and feistier trout you'll expect to catch. It will also get more and more difficult for you to catch them as the water temperature continues to drop. So if there's one time to start fishing, it's now! the best weather to fish for trout.
You might also like: